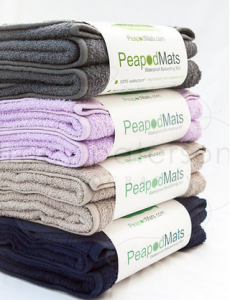 100% waterproof absorbent mat. The Peapod mat stays in place exactly where you leave it! Lies on top of sheets with grippy material underneath that allows the mat to remain stationary and in-place without flaps, straps or Velcro. Designed with three layers for ultimate absorbency, grippy underlay and comfortable surface. Peapod mats will last up to 500 washes!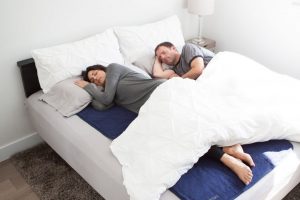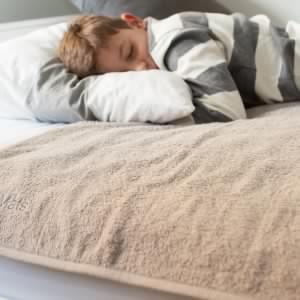 More stylish and discrete than any other option! Will stay flat without bunching or gathering. This provides a comfortable and protected sleep throughout the night. Easily removed from the bed and be placed in the regular wash and dryer. No special washing required!
 Starting At $66 for the 3 x 3 Mat and $88 for the 3 x 5 Mat
The Peapod Mat is a unique combination of 3 layers that creates a super-absorbent waterproof mat
TOP LAYER
Breathable terry cotton; grid stitched to prevent bunching
MIDDLE LAYER
Polyester liner to absorb and disperse moisture
BOTTOM LAYER
Brushed polyester to grip surfaces; coated with breathable TPU (Thermoplastic Polyurethane) waterproofing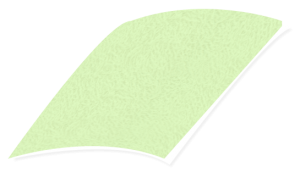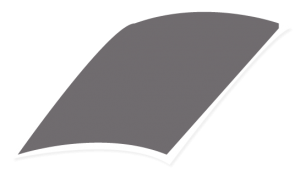 Save over $200 with one annual purchase for your incontinence needs! One purchase, multiple uses!
Bed Sheet Protector
Co-sleeping
Pregnancy Mat
Birthing Mat
Breast Feeding Mat
Vehicle Seat Protector
Furniture Protector
Post Surgery
Wheelchair Protector
Travel Mat